Sponsors

Play Count Motorcycles and Raise Motorcycle Awareness!
Play Count Motorcycles on your next roadtrip, your next commute to work or school, or whenever you're travelling in your car. Count Motorcycles is the motorcycle awareness game that could actually make our roads safer by making us more aware of motorcycles on the road, and quite simply by making us more aware of our surroundings while we drive. Be the first occupant in your car to spot a motorcycle and, bam!, 1 POINT. Spot one at an instersection, 3 POINTS! Visit the How To Play section at CountMotorcycles.com for the rules and advanced tips!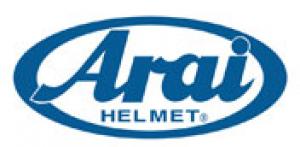 Arai Direct Sponsors the NJ MiniGP-50 Spec Class!
Arai Helmets sponsors NJ MiniGP's 50 Spec Class, supplying the season champion with a HELMET SPONSORSHIP for the following season. To the NJ MiniGP 50 Spec victor go the spoils…Free helmets for road racing and motocross all year. Arai's five decades of experience make a difference — it's The Arai Difference! Visit the Arai website to learn what makes Arai the best in the business.
See the latest that Arai has to offer at www.AraiAmericas.com.